Description
Naujausias Aleksandr'o Pfister'io (Great Western Trail, Mombasa, Maracaibo) žaidimas.
Žaidimas naudotas, žaistas 2-3 kartus. Įdėlios būklės.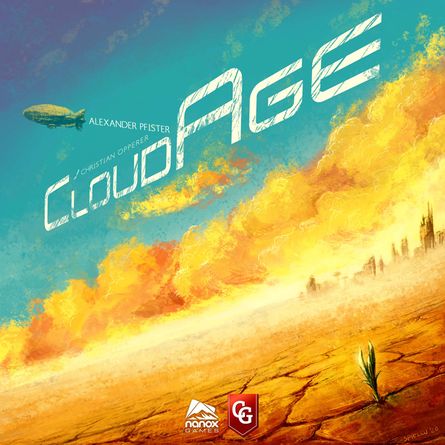 CloudAge
CloudAge is a strategy game from Alexander Pfister and Arno Steinwender. The award-winning authors have created a dark and dystopian world for 1 to 4 players.

Fifteen years ago, the mysterious secret society "Cloud" set fire to countless oil production sites and burned down large forests to destabilize the world. The resulting environmental catastrophe had disastrous effects on the entire planet. Now, years later, you travel above the dried-out landscape in your airships, searching for a better life. You visit cities, send out drones to collect resources, and battle Cloud militia.