Description
Naujausias žymaus Martin Wallace kūrinys. Nuostabaus žaidimo DISCWORLD: ANKH-MORPORK redizainas. Šį katą mes persikelsime i Dikenso ir Doilo literatūros pasaulį. Neįtikėtinai gražus ir tematiškai gilus stalo žaidimas, kuriame žaidėjai valdys vieną iš personažų ir kortų pagalba bandys pasiekti savo unikalų tikslą, ankščiau nei savo tikslą pasieks kiti žaidėjai. Žaidimo mechanika labai paprasta – sužaisk kortą ir padaryk tai ką tą korta tau pasako. Bet tai sukuria neįtikėtiną intrigą žaidimo žemėlapyje. Žaidimas buvo patobulintas nuo ANKH-MORPORK laikų – šiuoje versijoje jūs rasite alternatyvius personažus, bei pastatų ir agentų unikalių savybių kortas. O taip pat žaidimas pilnas neįtikėtinai gražių miniatiūrų.
Man asmeniškai tai vienas iš įspūdingiausių 2019 metų atardymų!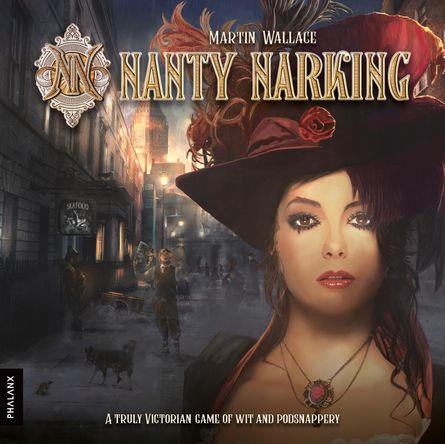 Nanty Narking
Nanty Narking is a Victorian board game of wit and podsnappery that reintroduces the well-known bestseller of Martin Wallace. Immersed deeply in the world of Dickens's and Doyle's literature, the card events in the game are now tied to real and fictional characters and places in London. More specifi…
Nanty Narking | Tesera
Nanty Narking — это настольная игра в стиле викторианской эпохи об остроумии и подснепизме, которая по-новому излагает знаменитую настольную игру «Плоский мир: Анк-Морпорк». Перенесённые в мир литературы Диккенса и Дойла (которая вдохновила сэра Терри Пратчетта на создание романов в мире Анк-Морпорка), игровые карты теперь привязаны к реальным и вымышленным персонажам и локациям Лондона, а более девяноста миниатюр созданы по образам настоящих жителей столицы Англии.